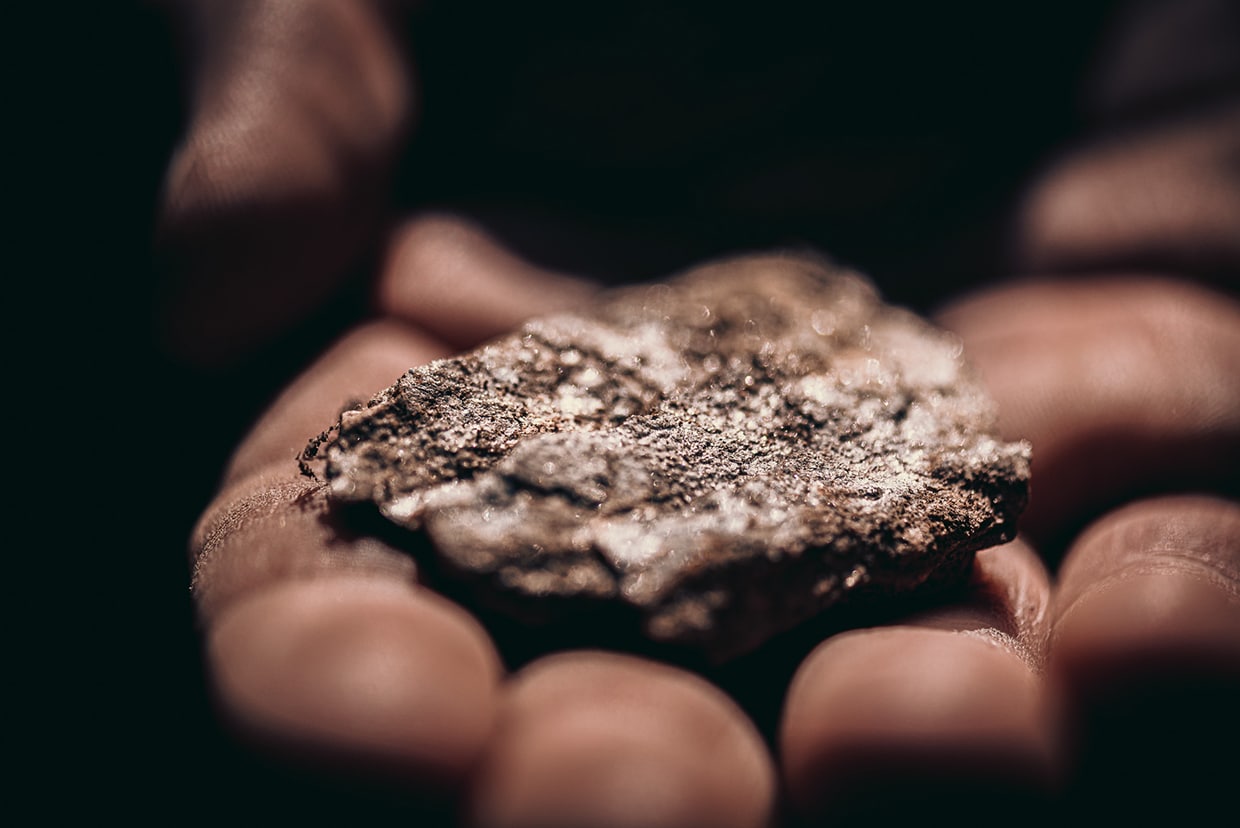 A hundred vineyard
farmed using sustainable methods
spread over a varied mosaic of terroirs
""Melon in its purest form". Known to some as Melon de Bourgogne, and to others as Melon Blanc, this grape variety which we call Melon B has found its ideal home between the regions of Sèvre and Maine. Cultivated in the Loire Valley, not far from the Atlantic Ocean, its small, tightly-packed clusters produce Muscadet, a dry and fruity white wine. There is evidence of its planting in the Nantes region as early as 1616, but it was after the terrible winter of 1709, which it survived, that it took root once and for all in this westernmost part of the Loire Valley. Through the generations, the Gadais family maintains its uniqueness and dedicates the entirety of its estate to the cultivation of this iconic variety to produce one of the most diverse ranges of Muscadet

The
Muscadet Sèvre-et-Maine AOC
Muscadet is a dry white wine from the Loire Valley. Protected by an Appellation d'Origine Contrôlée (AOC), it is made from a single grape variety :Melon de Bourgogne. The Gadais family, rooted in Saint-Fiacre since 1952, benefits from the Muscadet Sèvre et Maine appellation. The estate now tends more than 50 hectares, spread out over a hundred plots, all while taking care to respect nature. The grape varieties Melon de Bourgogne and Melon blancare minimally treated in order to create exceptional wines.

Muscadet wine has enjoyed AOC status since 1937. It now comprises several appellations, including Muscadet Sèvre et Maine, Muscadet Côtes-de-Grand-Lieu, and Muscadet Coteaux-de-la-Loire. The Muscadet Sèvre-et-Maine AOC represents two thirds of all varietal wine production in Muscadet.
Only 21 municipalities enjoy use of the appellation for the wines they produce. Rooted in Saint-Fiacre, a respected municipality in the Muscadet Sèvre-et-Maine AOC, Domaine Gadais produces a high-quality Muscadet through sustainable agriculture. This dry white wine from the Loire Valley pairs perfectly with fish and seafood. Depending on the cuvée Muscadet can develop fresh, fruity notes for ethereal wines. The specific features of the terroir, with its temperate, ocean climate and its soil primarily composed of granite and schist, lend character to the wines.
To preserve the quality of the soil and protect the region's biodiversity, the Gadais family decided to end their use of biological controls and to limit copper treatments. The estate has been HVE 3 certified for several years and to this day. The fertilisers used are also sustainable and applied to each plot according to vine vigour.
...
Varietal Muscadet

and Melon de Bourgogne
Muscadet can be produced from several varieties, such as Chardonnay or Melon de Bourgogne. The supreme variety in the wines of Nantes and Loire is Melon de Bourgogne, also known as Melon Blanc. . Domaine Gadais now tends more than 50 hectares, spread out over a hundred plots, between Melon de Bourgogne and Melon Blanc. .
Melon de Bourgogne has gradually seen its name be replaced by the term Muscadet. It is a variety that has round leaves resembling the shape of a melon. It came from a cross between Pinot Noir and Gouais Blanc, a variety that has since disappeared. The Melon de Bourgogne variety, also known as the Muscadet variety, , is unique and is cultivated successfully in the Loire Valley but also in the Vézelay region of Burgundy.
It can be used to create dry white wines with aromatic notes that reveal a rich and delicate terroir. The Gadais family has been growing this Melon de Bourgogne variety on its Muscadet vineyard plots for generations.

Loire wines

aged "sur lie"
In addition to the Muscadet appellation, some wines from the Loire enjoy the 'sur-lie' denomination. 'Lie' refers to the natural yeast that transforms grape sugar into alcohol. This natural reaction is what gives the wine its richness and aromatic complexity.
All AOC Muscadet wines, including Domaine Gadais, are aged sur lie. The ageing period varies between 6 and 32 months, depending on the cuvée. This yeast also gives the wine a richer texture and allows them to age longer. Some Muscadets can thus be stored for up to fifteen years, depending on the harvesting and vinification methods.
Lovers of dry white wines from the Loire may find it interesting to taste Muscadets with different sur-lie ageing times. This will allow you to discover variations in aroma, from higher acidity to fruitier notes depending on the vineyard plot, variety, and winemaking methods. Domaine Gadais is open by appointment allowing you to discover its Muscadet and its various cuvées.