A hundred vineyard plots,
farmed using sustainable methods,
spread over a varied mosaic of terroirs
Terroir – Loire Valley Vineyard – Muscadet Vineyard
Situated at the southernmost point of the Armorican Massif, the Muscadet vineyard contains more than 10 soil types. This unusual property is unequalled in all of France, which gave rise to the Crus Communaux.
Metamorphic rocks such as orthogneiss, mica schist, and granite are dominant. It is the first types of soils, possibly the oldest soils in France (approximately 300 million years) that are found on the estate. Their richness in potassium and magnesia is ideal for vine nutrition in mineral elements.

On the other hand, amphibolites, which are more marginally present, originated from basalt. These are ferro-magnesian rocks and will provide more structured wines.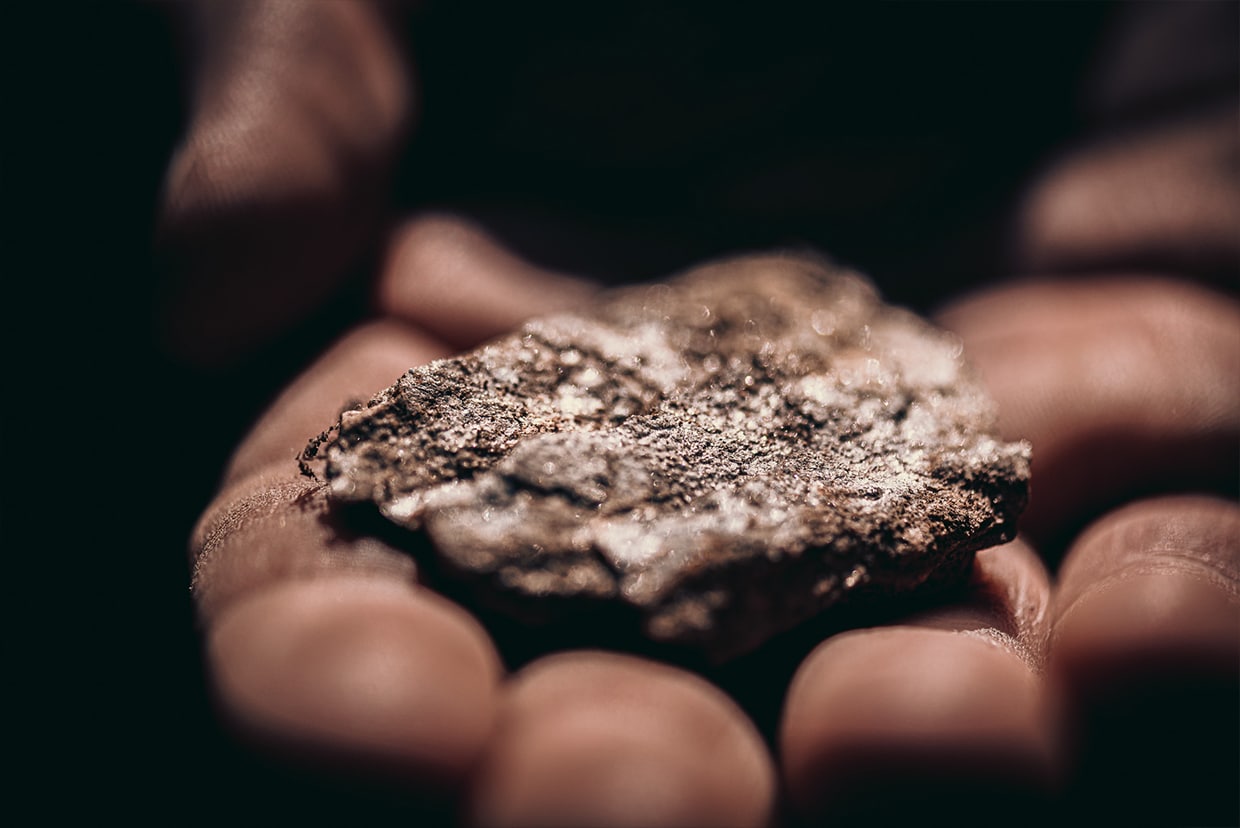 The sandy structure of our terroirs allows natural water drainage. As a result, the vine's root system must grow deeper, sometimes up to 4 or 5 metres. The absence of clay is clearly a barrier to excessive production. These two characteristics ensure that vigour is kept under control

It is this richness and geological diversity, as well as limited yields, that have earned the estate its reputation today
Dating back to the Cistercian monks, the Nantes region has been home to the grape variety Melon de Bourgogne . The oceanic climate and the soils of the Muscadet region are particularly adapted to the production of high-quality wine made from Melon de Bourgogne.

We believe in our variety and in our terroirs: international varieties like Chardonnay or Sauvignon Blanc are destined only for mass production and rarely for quality in this region. In our family, we reject such aspirations from our estate, instead preserving an as yet untouched notoriety and authenticity.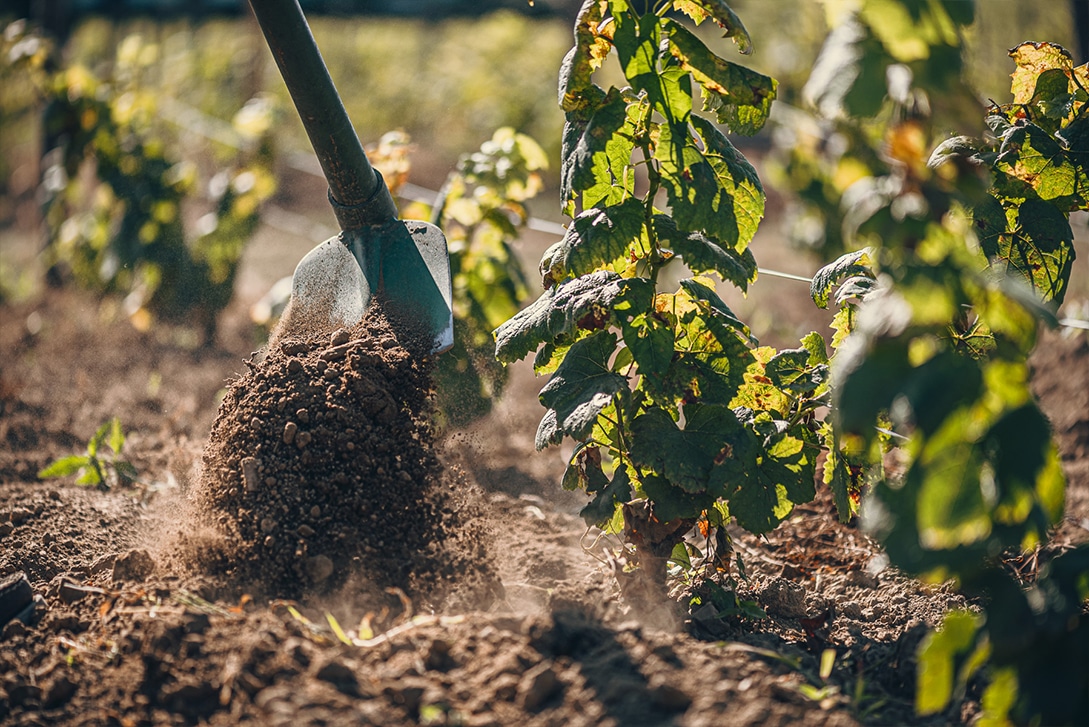 The terroir of Muscadet, unique

and waiting to be discovered among the Loire's vineyards
The terroirs of the Loire's wines share a common bedrock of granite and metamorphic plutonic rock. These highly unique combinations of granite, gneiss, mica schist, amphibolite, and others make up a land of true excellence for the Loire Valley vineyard. On the other hand, the salty air from the Atlantic Ocean as well as the nearby Loire itself, with its very rich alluvial soil, complete this terroir of Loire Valley wines by endowing it with its own completely unique character.
The terroir of Muscadet and Muscadet Sèvre et Maine are among the most expansive and the most commercialised. Each estate can claim specific features that make up its personality. Our Gadais Muscadet fits perfectly into this pattern, proud to be the best terroir in Muscadet.
At Gadais Père et Fils, we carry on a tradition of cultivation and ageing of Muscadet that allows us to produce quality wines, some of which are exceptionally age-worthy. We are also at the forefront of the effort to shine a light on the vineyards of the Loire on an international scale...
Sur-lie production,
to perfect our image
We are among very few producers who are allowed to affix this seal to our labels. In fact, although Muscadet is a sur-lie region, this practice requires a very involved winemaking method. To benefit from the use of this designation, it is crucial to respond to the specific qualities of Muscadet. This means, among other things, that the lees form after alcoholic fermentation, and eventually, malolactic fermentation. The lees are therefore a concentration of yeast and bacteria that settle to the bottom of the tanks and casks in which our wines were vinified.
Only the appellations of Muscadet, Muscadet Sèvre et Maine, Muscadet Côtes de Grandlieu, Muscadet Coteaux de la Loire, and Gros Plant possess this feature. Preserved without being bottled, sur-lie wines represent a singularity as a result of their winemaking method. Although not all aged Muscadets are sur-lie, our schist-rock Muscadet meets all the criteria.
In the end, it is our Vin de Loire vineyard that truly stands out from the others, bringing you unique notes and flavours that you can't help but enjoy.
Why does our Muscadet vineyard stand out
from other vineyards in the Loire Valley?
For several generations, the winemakers of Domaine Gadais have been able to first discern, then take advantage of the extraordinary resources of our more than 50 hectares of land. Each member of the Gadais family, dedicated to the profitability of their domain, stood out by adding their own stone to the wall. This continuity is now yielding its rewards, thanks to a reputation that precedes us and that we bring to the export market for Vins de Loire vineyards.
Divided into a hundred parcels, they possess all the characteristics needed to produce authentic wines, the result of a long winemaking process. Between the soil compositions, the north- or south-facing aspect, and the sweeping winds, the vines produce very different fruit. The different grape varieties, whether Melon de Bourgogne or Melon Blanc, are minimally treated in order to respect their tolerance thresholds.
We are committed winemakers and we carry out this responsibility every day by cultivating our vines with all the essential care and attention to obtain the wines in which we take so much pride. It is our heritage, because we are Gadais winemakers from father to son, and we want to pass this down to future generations with the same enthusiasm and the same quality.